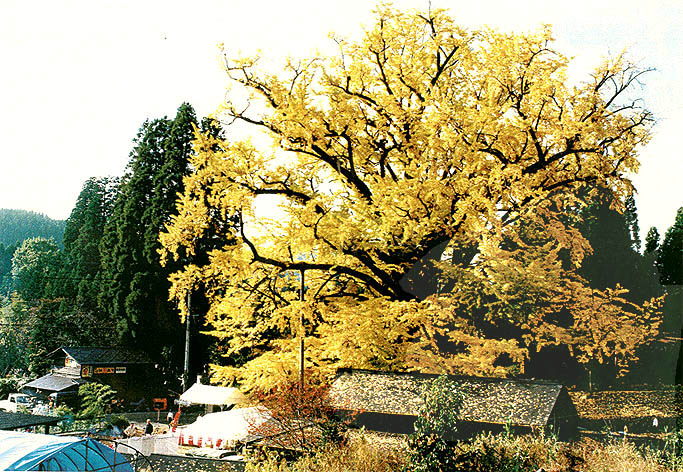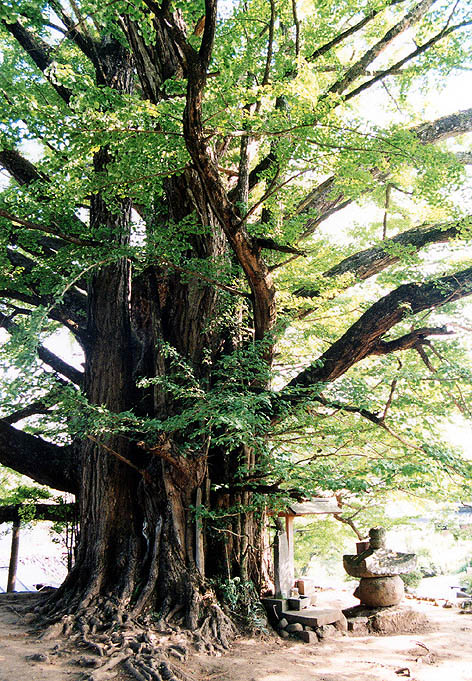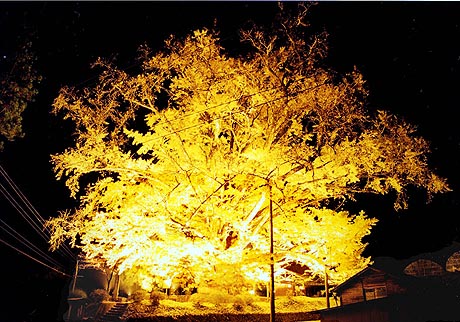 Ginkgo biloba 'Shimonojyo' of about 1,000 years old,
height 25 m, girth 10 m, male, with chichi, branch extend 34m east and west and extend 40m north and south.
Location: Kumamoto, Japan.
This tree has a legend: Women who have little milk to feed their baby can get more milk by praying to this tree
and drink the decocted sap of the bark.
Photos © and taken by my Ginkgo-friend Sando Tomoki.

YouTube video:
of my homepage.
Links to more photos of Ginkgo trees on:
Cor's Ginkgo Photos and my Where-pages: Index


© Cor Kwant