Maribor
old Fruit-growing and Viticulture school
1969 (original tree c.1830), 25 m, with (basal) chichi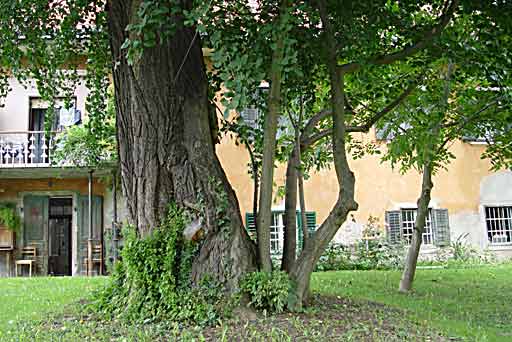 photo: Cor Kwant
This tree in Maribor has aerial chichi. The tree also developed basal chichi; when the original tree (c.1830) was blown down in a storm in 1969 this tree was 8 m high. An aerial chichi grew out of the damaged part of the young stem reaching the ground and developing roots of its own. In addition a group of new sprouts, basal chichi, emerged from the damaged roots of the old tree.
From: Šiftar A, Ciciji na ginkih tudi pri nas (Chichi branches on Ginkgos found in Slovenia), article in Proteus 67/9-10 : 409-415, May 2005.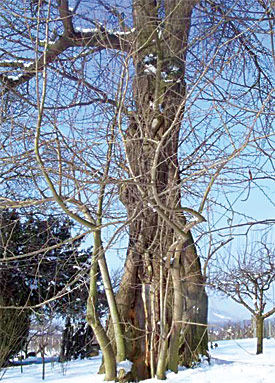 photo: Prof. Dr. Aleksander Šiftar
According to an eyewitness during the storm in 1969 the now living tree is about 25% of what is left of the original tree - Cor Kwant.