Architecture: Ginkgo project
Beekbergen, the Netherlands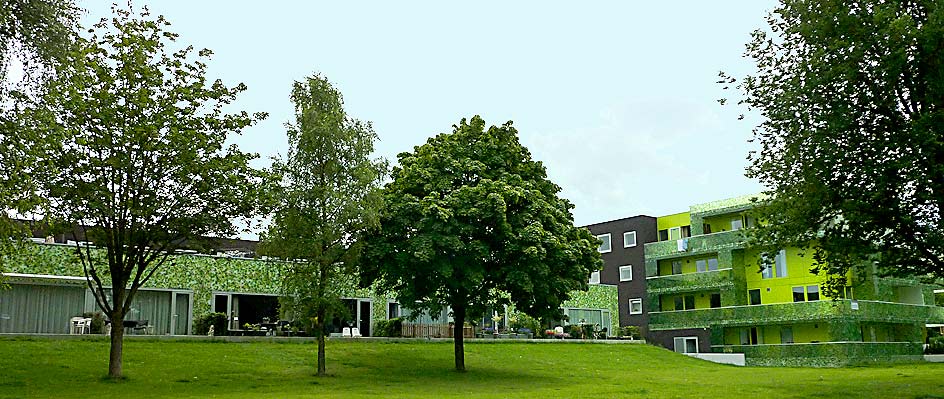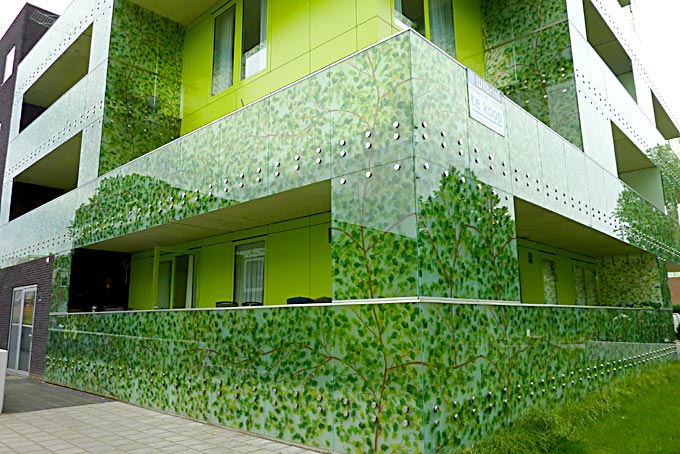 Ginkgo project combines art, technology and architecture to integrate a housing complex in the nature of the existing park located in front.


1 Koningspage, Beekbergen, the Netherlands

The project is located near the natural park of Veluwe in the Netherlands with views over an old church and the central park of the small town Beekbergen.

It consists of two skins, an "Urban Skin" facing the town and the "Green Skin" facing the park.

The glazed facade has been specially designed covered with a print of Ginkgo tree leaves of different green and yellow tones that react to the constant changing light of the sky creating very special effects, reflections, shadows and silhouettes, depending on the time of the day and the season of the year.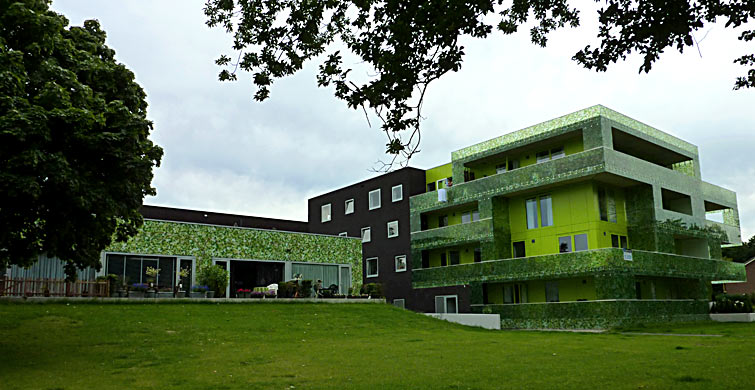 Casanova + Hernandez Architects, 2012


photos: Cor Kwant