Floriade 2012 - World Horticultural Expo
Venlo, the Netherlands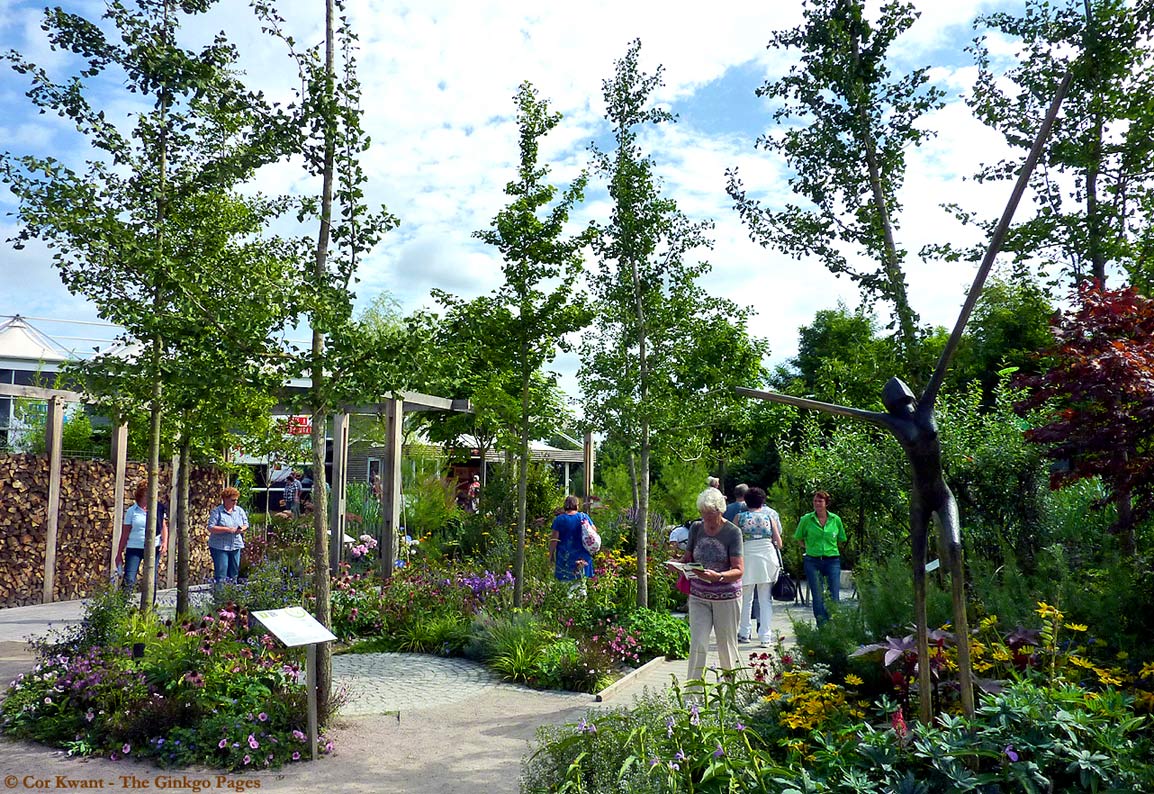 many Ginkgo trees in
Feel Good Garden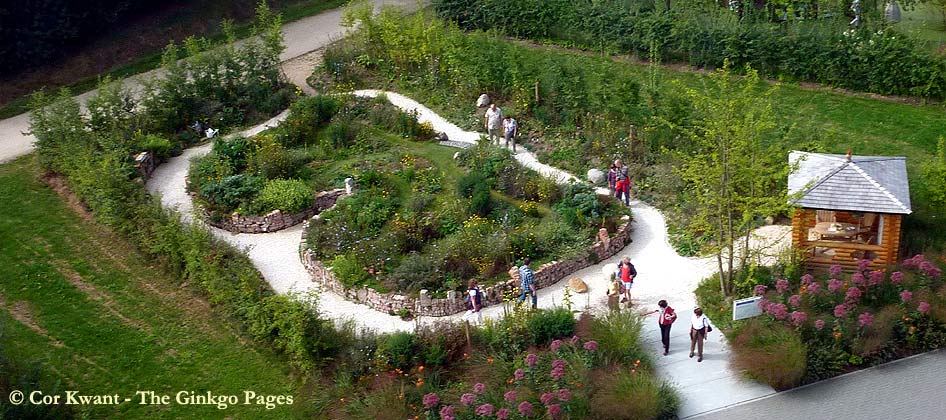 Foot Kiss for Butterflies
The butterfly garden is an interactive work of art in which both the visitor and the butterfly take part.
The garden is in the shape of a huge, sloping leaf from the Ginkgo Biloba tree.
A hedge consisting of large numbers of indigenous flowers marks out the periphery of the entry and is highly attractive to butterflies.
You walk barefoot across the leaf's nerves, which serve as a blueprint for the route you will follow.
On the right are three young Ginkgo trees.
Below: The element bringing it all together is the Golden Section -marked by a millstone-, which is not only the central point of the butterfly garden but also of the Floriade Park itself. On the background you see the three Ginkgo trees.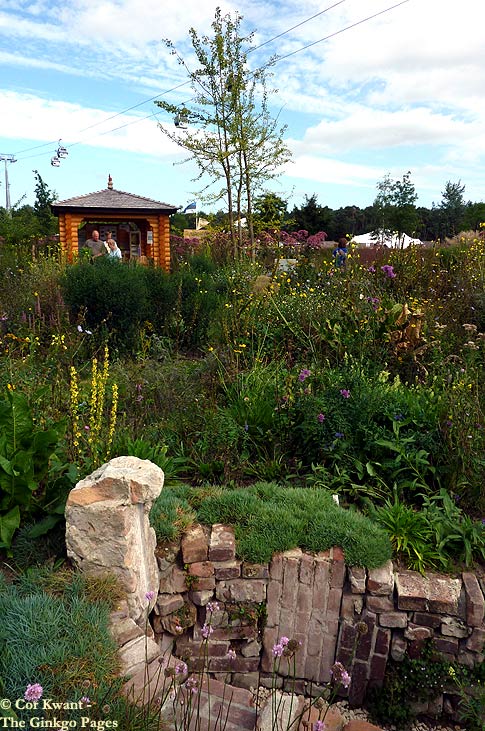 photos © Cor Kwant
back