Jinjiang Bonsai garden - inside the QingXi garden -
Sichuan, Chengdu, Dujiangyan city
China


Dwarf (penjing) Ginkgo trees.

Penjing, also known as penzai, is the ancient Chinese art of depicting artistically formed trees, other plants, and landscapes in miniature.






Jinjiang river (Silken River) is believed to be the cradle of Sichuan culture and its landscape is brought to Jinjiang Garden by this Sichuan-style potted landscape.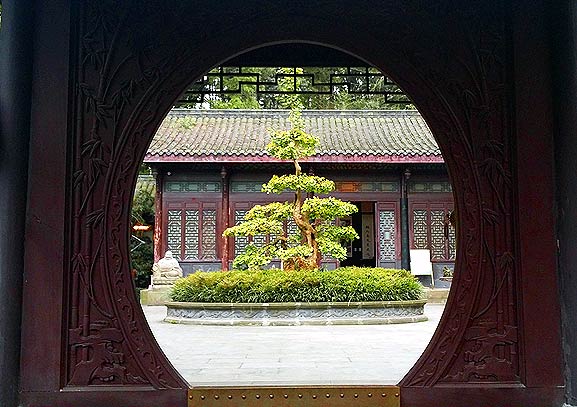 All photos © James Wilkins, thanks!
© Cor Kwant
The Ginkgo Pages