ABOUT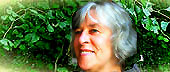 Author / design / website The Ginkgo Pages / photos-videos (unless indicated otherwise) :
Cor Kwant. Education: English and Dutch at VU University Amsterdam. I am a high school teacher and live in Amsterdam, the Netherlands, Europe.
Why a website about the Ginkgo biloba tree:

From my Index-page:
THE GINKGO PAGES are about the tree Ginkgo biloba and all its aspects.
I created this site because of my fascination and respect for this unique tree, a living fossil, unchanged since the time of the dinosaurs. It is the sole living link between the lower and higher plants, a symbol of longevity and is seen as one of the wonders of this world. Maybe you are fascinated too after reading my site.
Your reactions are welcome, Cor Kwant.

The Ginkgo is listed in the IUCN Red List of Endangered Plants. Although it is cultivated and planted by humans, it is endangered, and at risk for loss of biodiversity because of propagation by cuttings rather than by seed, due to human preference for male trees.
I thought it was strange that so little information was available about the unique Ginkgo biloba tree, a living fossil, so I decided to create a non-commercial website about this tree: The Ginkgo Pages.
Since I started my website in 1999 I have tried to gather information about all aspects of this tree. I visited trees in several countries, made photos and videos, discovered a lot of the Ginkgo not formerly known (such as the Ginkgo in art) and received reactions, information and photos from readers of my pages etc. This stimulated me to go on and now (2009) after 10 years of hard work the result is an extensive website about this fascinating tree, offering free information aimed at a broad public.
So far (2009) over 3 million people have visited my website (English version), updates are regularly added. My website appears to be inspiring to other people to make their own site or blog about the Ginkgo, plant Ginkgo trees, use it in designs, make photos etc. It is used as a source of information in education and by media. This is my greatest reward! Moreover I have received awards and recognitions for my efforts (read below).
In addition to my website I maintain a forum-blog about the Ginkgo.
Thanks to all contributors!

Specials thanks to:
- My husband for his enduring support and help.
- Eduardo Arancibia Diaz, Chile (Spanish translation, photos).
- Norbert Marxen, high school biology teacher, Germany (German translation, photos).
- Dr. Jean-Luc Destombes, physicist, France (French translation).
- Dr. Peter del Tredici, botanist and senior research scientist at the Arnold Arboretum of Harvard University, USA (providing information, photos and advice).
- Prof. Wolfgang Michel-Zaitsu, Faculty of Languages and Cultures of Kyushu University, Japan (information about Engelbert Kaempfer, pictures).
- Prof. Z. Zhou, Nanjing Institute of Geology and Palaeontology, Chinese Academy of Sciences, Nanjing, China (providing information, advice and pictures).
- Dr. Wei Gong, Laboratory of Systematic Evolutionary Botany and Biodiversity, and State Conservation Center for Gene Resources of Endangered Wildlife, College of Life Sciences, Zhejiang University, Hangzhou, China (information, photos).
- Prof. Cindy Q. Tang, Professor of Plant Ecology, Institute of Ecology and Geobotany, Yunnan University, Kunming, China (information, photos and advice).
- Dr. David Scarboro, geologist, U.K. (fossil photos, information).
- Dr. Mandy Conti, teacher environmental science, Japan (Hiroshima Ginkgos).
- Dr. Sando Tomoki, cell and molecular biologist, Japan (information, photos Japan).
- Prof. Dr. Aleksander Őiftar, University of Maribor, Faculty of Agriculture, Slovenia (information, photos).
- Prof. Fuliang (Sam) Cao, Nanjing Forestry University, China (photos)
- Dr. Thomas Phelan, former scientific staff member Smithsonian Institution, USA (bonsai information, photos).
- Dr. Karl Kreuzer, art historian, Germany (photos Art Nouveau/Jugendstil)
- Atsuko Kato, artist, Germany (paintings, photos).
- Lewis S. Goodman, USA (information, photos petrified wood).
- Hiroshi Takahashi, photographer, Japan (photos).
- Hung Kuang-chi, graduate student Department of the History of Science, Harvard University, USA (providing information).